Adult Aikido

Why train at the Kenshinryu?
1. Training to suit your lifestyle…
We have provided full time training from the same venue 6 days a week to literally thousands of adults and juniors since 1991. The Dojo (training centre) was set up over 30 years ago solely for martial arts practice and is full of atmosphere. There is a varied class schedule with something suitable for all ages and abilities
2. Personal Instruction
The Headmaster, David Dangerfield Sensei has studied in Japan on over 30 occasions and has been a full time professional teacher for over 25 years. In 2012 he awarded his 6th Dan in recognition of his achievements in martial arts. Under him are a dedicated team of highly trained teachers with many years of experience between them. Naturally there are separate adult and junior classes with many people graduating from juniors to adults over the years.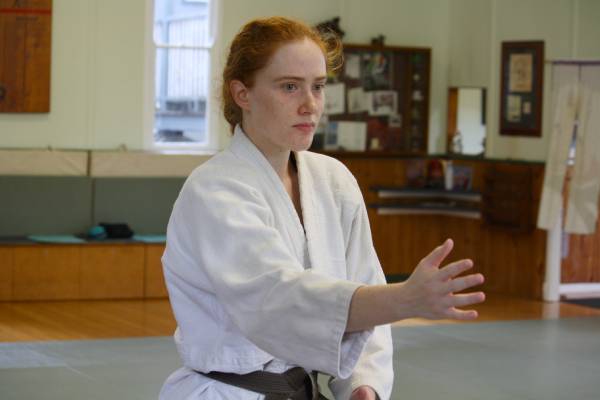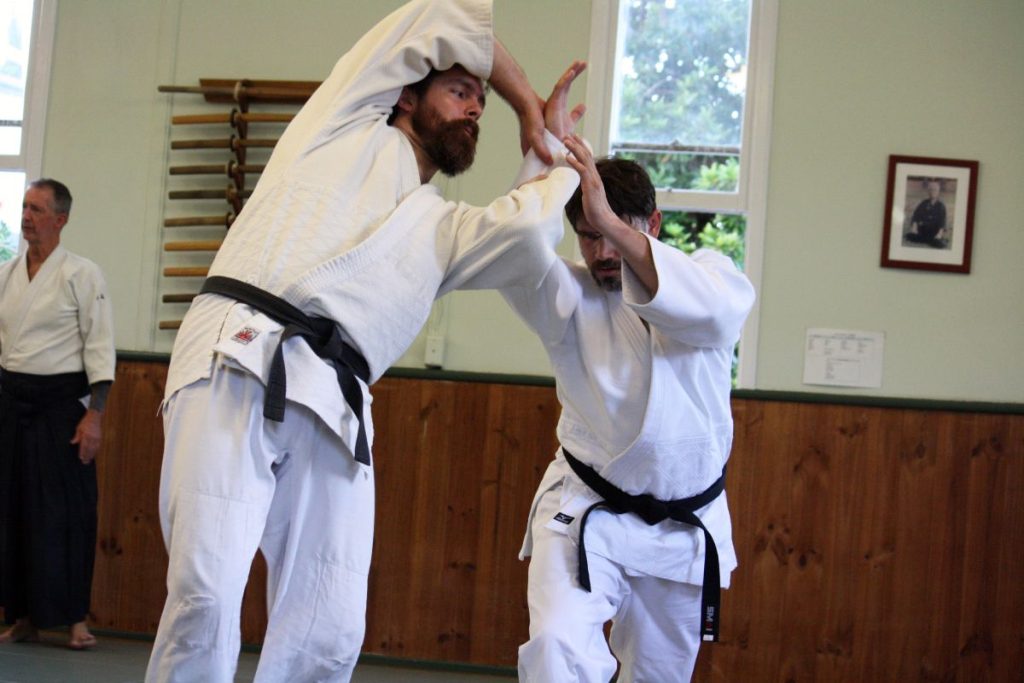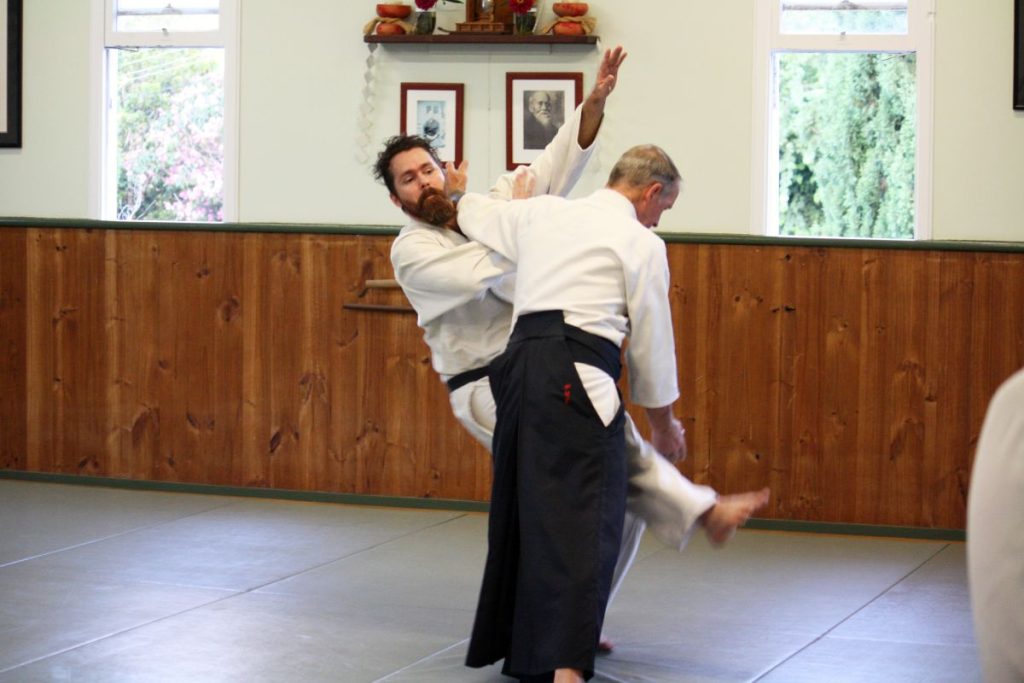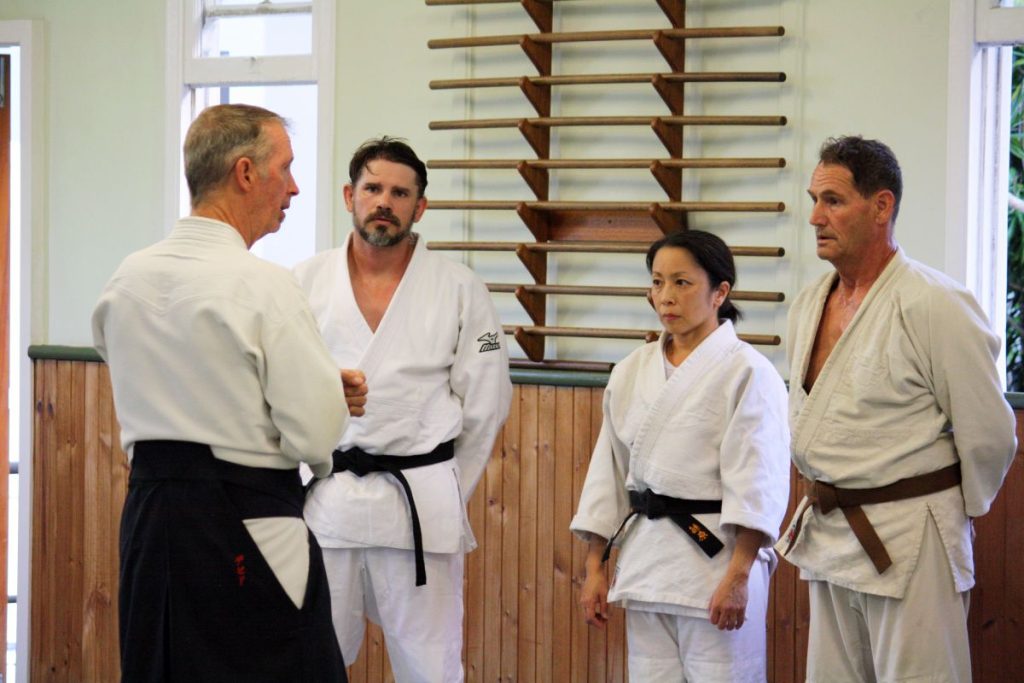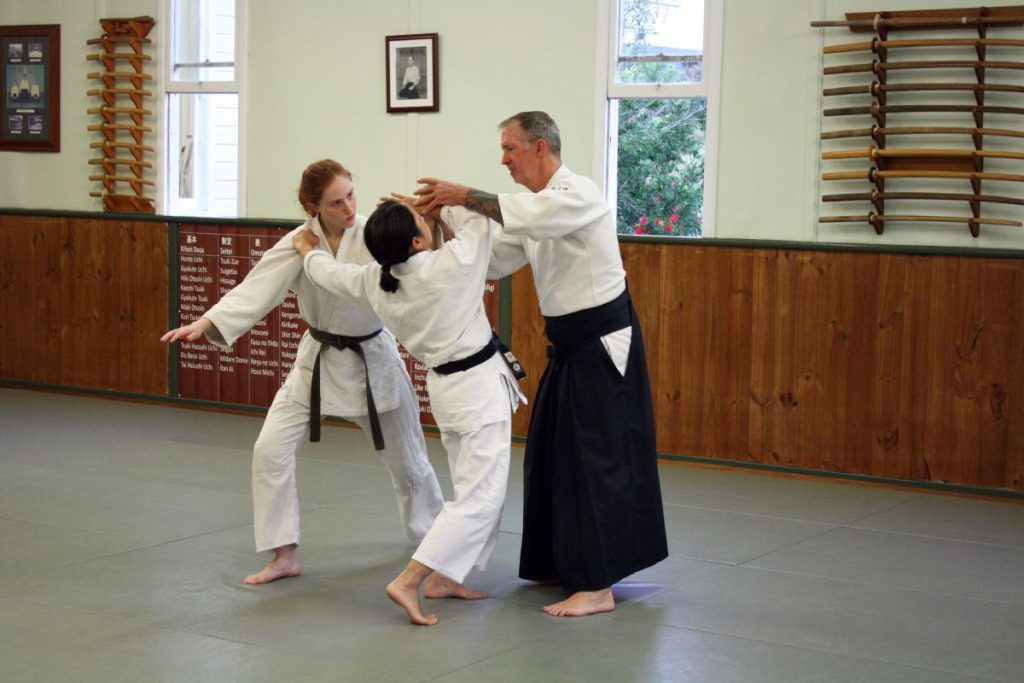 3. An extremely effective style for self defence & fitness…
From day one you are introduced to strategies and techniques that can help you stay safe and improve your fitness. We have an extremely high retention rate as students quickly realise that Aikido training can build their confidence in a way that flows through to all aspects of their lives
4. Become a part of a martial arts family…
The Kenshinryu attracts people with a shared interest in self-improvement. The instructors and students form a tightly-knit group that creates a friendly but focused, non-competitive atmosphere. There is great camaraderie and people of all ages and abilities are welcome. We have students as young as 8 and well over 70 training.
5. Milestones to mark your progress…
There are regular gradings spaced throughout the year and you will be invited to participate when you are ready to do your next grade. There a total of 10 Kyu levels before your Shodan (first degree black belt). The first four of these levels involve the essential basics of the art and you can move through these inside the first 6 months if you train regularly. Unlike many schools that offer a 'quick fix' we acknowledge that it takes time to become highly proficient at anything we do. The gradings, like the memberships, are also quite inexpensive.
6. Very reasonable fees
We recognise that people have all sorts of financial obligations to meet and we aim to allow access to training without breaking the bank. Kenshinryu memberships and fees have been maintained at a very low level for many years. We are a not-for-profit organisation and put simply our motto is 'Training first… money second'.
Aikido is the Way and Principles of harmonising heaven, earth and man.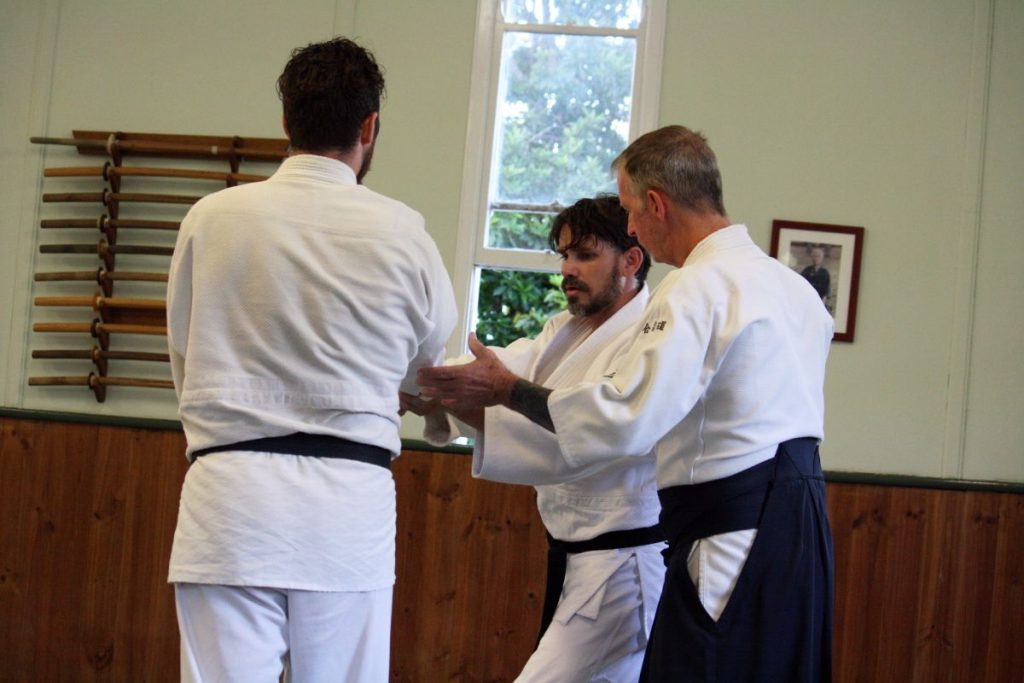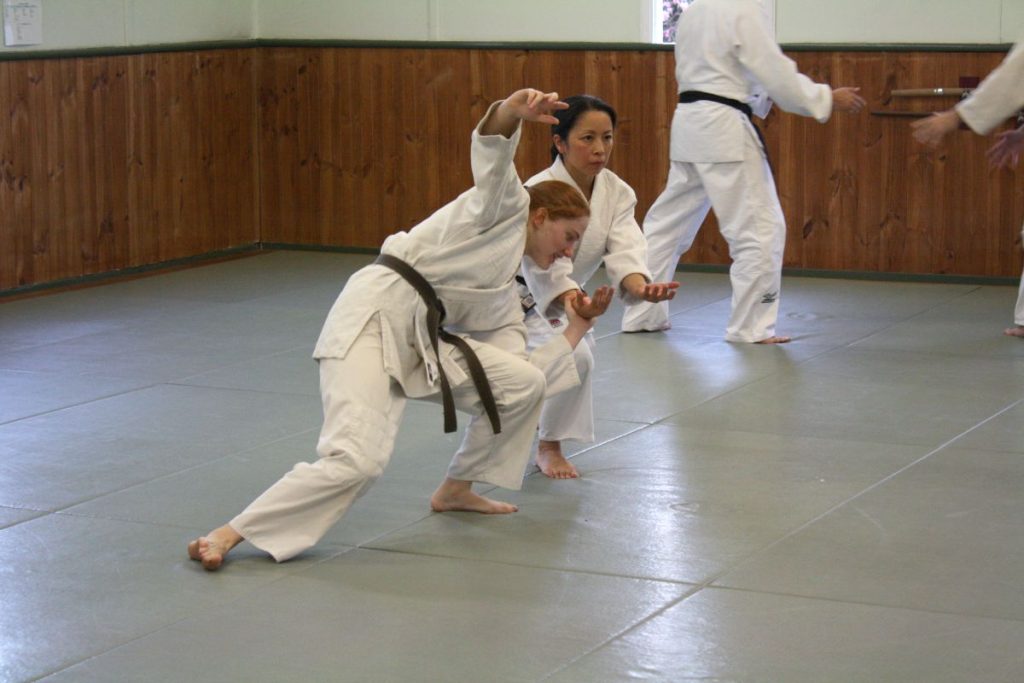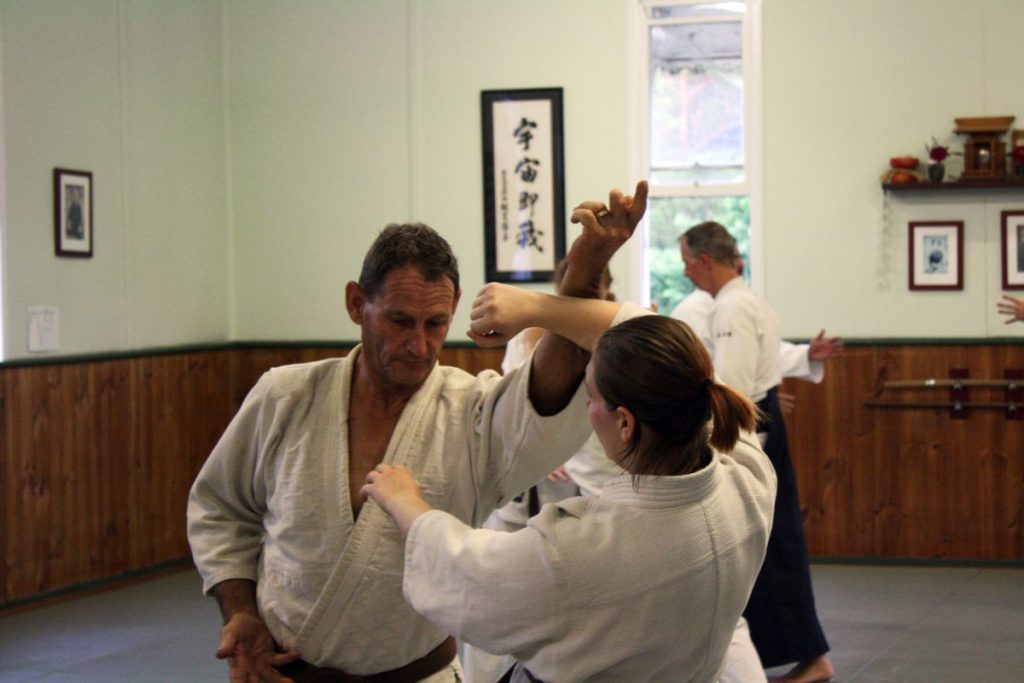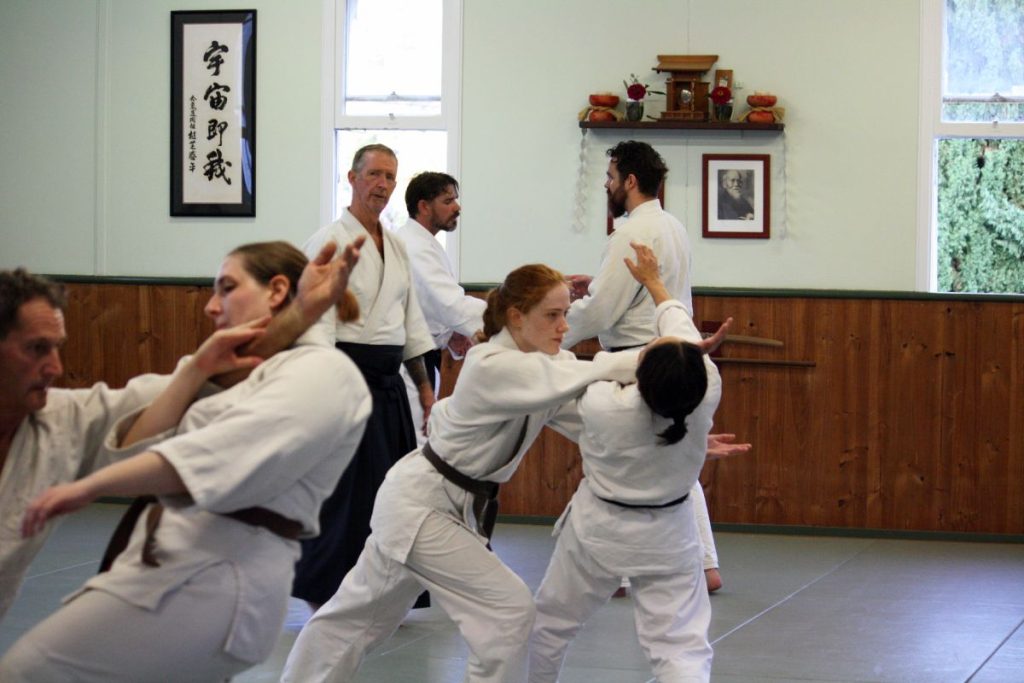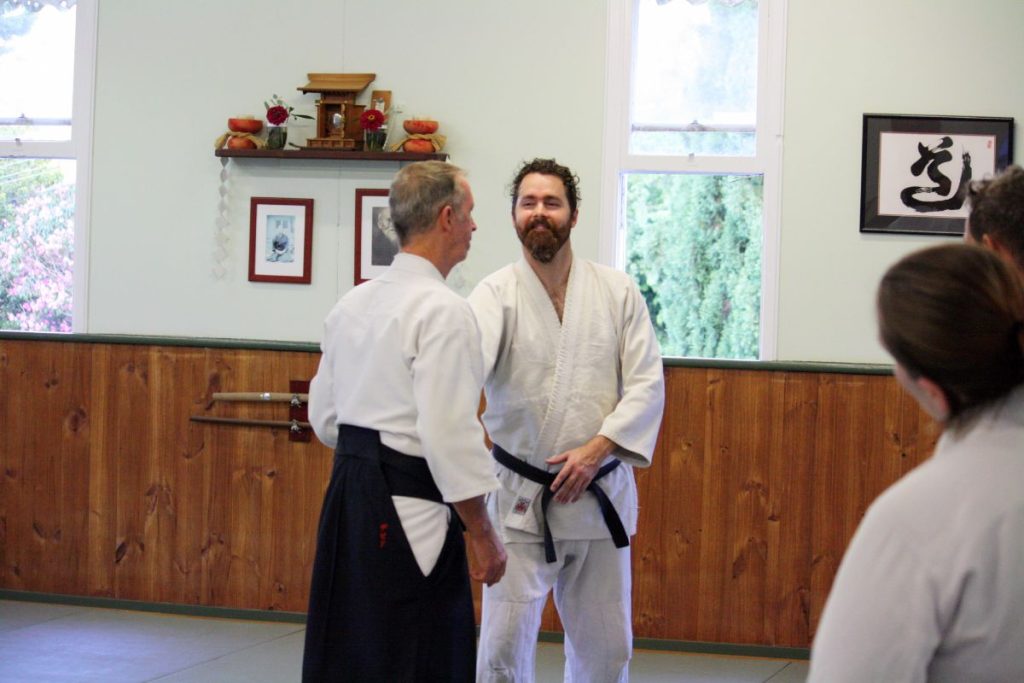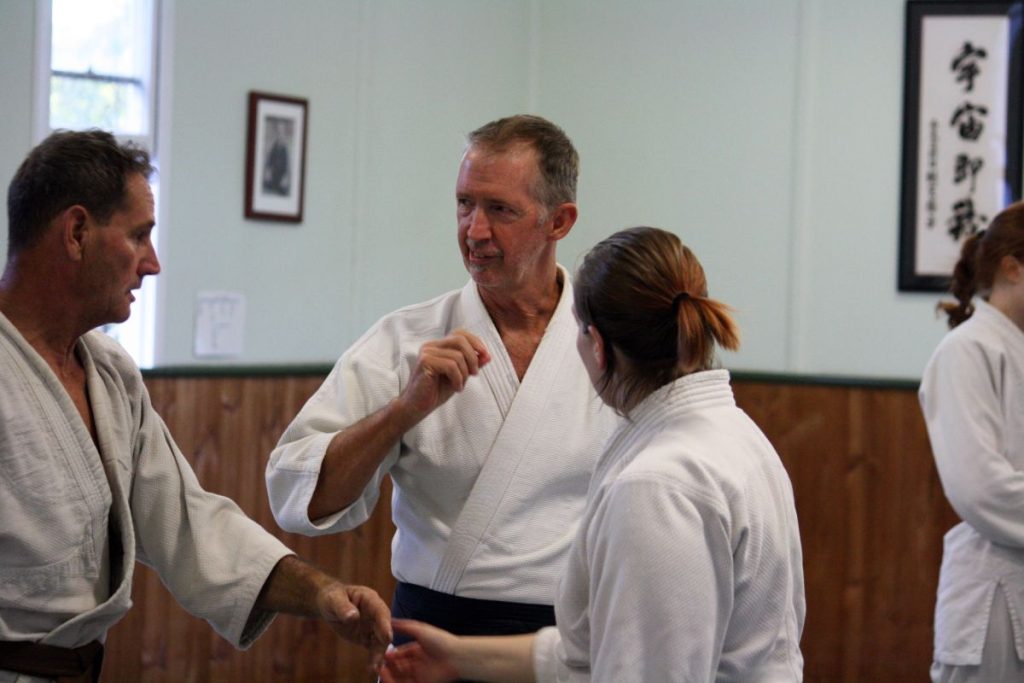 7. Variety is the spice of life…
Aikido comprises a very wide range of technique from strikes to throws, take-downs, joint locks, restraint & removal and pressure points. In addition there are regular weekly classes in knife, walking cane, long and short sword and 4 foot staff as well as other traditional Japanese weaponry. Such a varied syllabus ensures that students are never bored.
8. A calendar of social and study events…
There are regular seminars and camps as well as a variety of social events. As a student you will expand your friendships and build relationships that can last a lifetime. Our motto in this department is 'Train hard… Play hard'.
9. Apprenticeships are available for full time students…
Opportunities exist for full time students to complete a very intensive apprenticeship and take up a role as an instructor in the Kenshinryu. If this is of interest to you, please advise one of our instructors.
Summary… A 'Sogo Budo' is a martial art that combines armed and unarmed practice. While the Kenshinryu provides specialist classes in each area separately, students are encouraged to attend both styles of class.
The Headmaster's Shinto Muso Ryu teacher, Nishioka Tsuneo Sensei, described them as "two wheels on the one cart". To aid this amalgamation, during Aikido classes we refer to and regularly use the sword in particular.
The Founder of Aikido used a sword throughout his lifetime to inform his unarmed practice. It seems the ultimate embarrassment for an Aikido practitioner to be anything less than competent with this weapon, so central to all Japanese Budo. In the same way students are encouraged to explore and understand the connection from weapons to unarmed practice during the Shinto Muso Ryu classes.
Much of the sword work found in other modern Aikido can be seen as an insult to competent swordsmanship, even more particularly when practicing 'tachi tori' (sword taking). From a deeper understanding and more meaningful sword practice come so many of the key ingredients so important to Aikido.
Shisei – posture
Riai – congruence of principle/s
Zanshin – awareness
Ki-Ken-Tai Ichi – united movement
Kiai – united energy
Metsuke – visual capability
Maai – appreciation of combative interval
Te no uchi – hand positions and feeling
Kime / Sundomae – control
Rei – Etiquette
Shin – Trust
Gi – Justice
Jin – Benevolence
Chi – Knowledge
"The spirit of Budo is not concerned with winning or losing. The basis of training must be to enhance the quality of our life. In dwelling on the surface aspects only, we will be drawn inevitably towards comparisons and competitiveness. By letting go of the fear that is winning and losing … by adopting a spirit of openness, we can experience the sense of freedom and joy that is Budo."

David Dangerfield Sensei
TIMES
FEES
MONDAY, WEDNESDAY AND FRIDAY
5:30PM – 7:00PM
$88 – 1 MONTH
$440 – 6 MONTHS
$790 – 12 MONTHS
All fees include annual membership and insurance.
| DAY | TIME |
| --- | --- |
| MONDAY | 5:30PM – 7:00PM |
| WEDNESDAY | 5:30PM – 7:00PM |
| FRIDAY | 5:30PM – 7:00PM |
FEES
PRICE
1 MONTH
$88
6 MONTHS
$440
12 MONTHS
$790
6 PACK
(6 CLASSES)
$90
All fees include annual membership and insurance.
The Kenshinryu (Adult Dojo) will be accessible to Members and their guests only. If you are interested in joining Aikido or Shinto Muso Ryu classes at Kenshinryu you will need to complete an Application for Membership, observe one or more classes and for Adults participate in an interview.
This process acknowledges that traditional martial arts classes are not suited to everyone and will help establish whether there is a good match between people's aspirations and the available training. There is then a trial period of three months after which full membership may be confirmed.
The Application for Membership includes a pledge to meet minimum standards of attendance, fitness and levels of participation. The aim of this new method of Membership is to ensure high quality training for all members of the Adult Dojo and has proven to be very welcome.
If you wish to apply you will need to fill out the downloadable form (click button below) and then contact us to book your first free class and brief interview with Sensei David. Please bring filled form with you or email form to info@kenshin.com.au
Watch a class
Use the Checklist to review your experience
Book a Free Introductory Class – this is a private class on a Monday, Wednesday or Friday evening from 5.30 – 7pm
Choose whether you wish to continue
Complete a Membership Registration form and choose your starting package – see Beginners packages – you can get your Gi (training uniform) now and a Student Handbook
Complete four more private introductory classes
Enter the General Class
You can now attend any class Monday through Friday evenings and Saturday mornings – see the Class times in your Student Handbook